Real estate market
Real estate market remains tight
Despite self-regulatory measures and the countercyclical capital buffer, real estate prices and mortgage volumes once again rose in 2013 – somewhat more slowly than before, but still faster than gross domestic product. Excessively slow amortisation and, in some cases, poor financial sustainability of mortgages and investment properties are giving rise to risks.
Swiss real estate prices and mortgage volumes: annual inflation-adjusted growth rates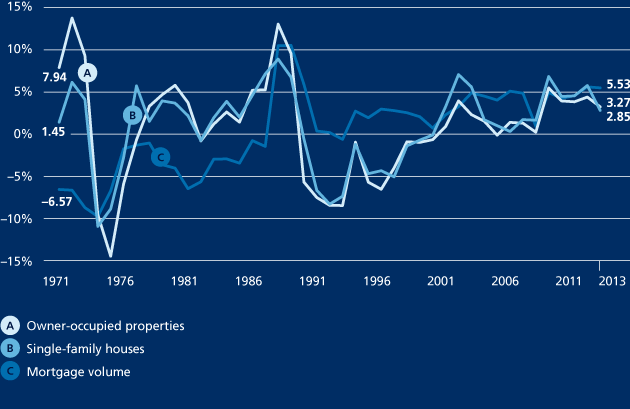 Sources: SNB Monthly Statistical Bulletin (real estate prices), SNB Monthly Bulletin of Banking Statistics (mortgage volumes) and SNB Historical Time Series (mortgage volumes before 1988).
Close window