Any individual or company seeking to take money from investors, underwrite insurance policies, or set up and manage a collective investment scheme requires authorisation from FINMA. Only where statutory requirements have been met are licences issued.

Authorised companies are then supervised. FINMA supervision varies in intensity. Depending on the legal provisions, it can range from intensive, ongoing supervision to a simple act of registration, after which FINMA will only step in if it receives reports of inappropriate conduct. Under certain circumstances, service providers can join a private self-regulatory organisation instead.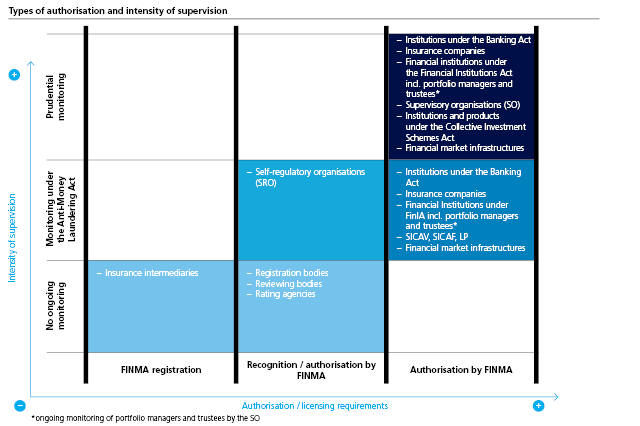 Search
To check whether an individual, a company or a financial product has been authorised, you can search for the name here.